Coming Alive Theatre Group
Join Us! - Coming Alive Theatre Group will meet Thursday evenings at 7:00 pm. We are staging a "Radio Style" variety show Saturday November 21st. All parts will be read (no memorization). Come join in the fun of putting a show together.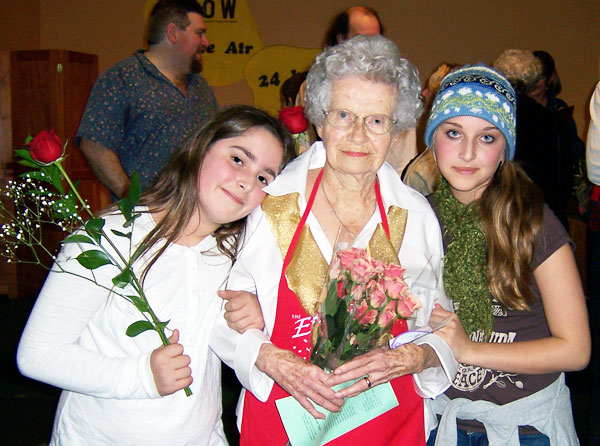 The Coming Alive Theater Group is a ministry focused on the dramatic arts. This group's inspiration comes from Unity's 20-year tradition of annual Christmas plays written and directed by Sherry Lady, Bonnie Chappa, and our beloved Mary Griggs. Those plays always involved both adults and children from the Youth Education programs.
Formed three years ago by leaders Sunny Schneider, Gary Wymore, and Sherry Lady, Coming Alive's focus is on learning about life and each other by stretching ourselves in exploration of the theater. No experience is necessary — just a desire to be open to Spirit and to have fun!
Folks interested in writing plays, performing, publicity, makeup, costumes and/or stage design/props are encouraged to join us. There continues to be a focus on involving Unity youth in the productions. All are welcome!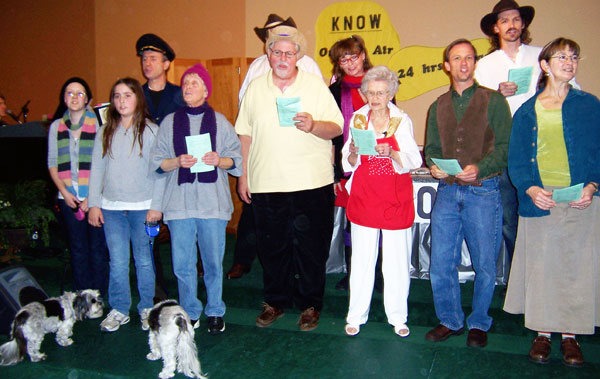 We meet in the Sanctuary on Thursday evenings (6:30-8:30 pm) from April through December, in 6-week segments, with short breaks between sessions. Preparation for the annual spring presentation starts in January, and Sunday-afternoon meetings are added to the Thursday gatherings. Performances are usually in late March or early April.
For more information, contact Sunny Schneider or Gary Wymore at 541-461-5663.