SUNDAY LIVESTREAM SERVICE: Join us and many other friends of Unity live at 10:30 a.m. each Sunday at https://www.facebook.com/unityofthevalley (you don't have to be a Facebook member). Other links and news are posted after the message. Last Sunday's (5/15/22) service can be watched at https://www.facebook.com/unityofthevalley/videos/5-15-22-walking-with-a-man-of-mystery/5194047197322256/.
NEW SUNDAY GATHERING FOR YOUTH: We currently offer fun and inspiration for kids ages 5 to 10 years old (4th grade) who are fully vaccinated. Parents are asked to drop off their children starting at 10:20 a.m. and pick them up a few minutes after the service. See our Safety Precautions below for younger children.
NUGGETS ON THE JOURNEY
A message from Rev. Sherry Lady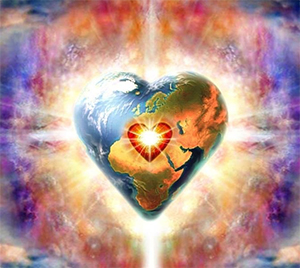 Today's newspaper brought home a startling truth of what we have been going through the last couple of years, not only in our nation and world but right here in "River City" (home of the Ducks, nurtured by the Willamette River). On the front page was a photo of thousands of crosses stretching to the horizon in Washington, D.C. with the subtitle, "Pandemic has killed more Americans than any war." Not the happiest way to start a day, I admit.
Yet as sometimes happens, having breakfast in my office while rummaging through stacks of papers and innumerable little quotes on post-it notes unearthed some gems that brought me back to center. These are random nuggets I find hard to toss and will go back into my little box of treasures. I hope they will lighten your heart and bring a smile to your day, or at least a twinkle or spark in your thoughts to light your way:
1. From author Paul Coelho: "Maybe the journey isn't so much about becoming anything. Maybe it's about un-becoming everything that isn't really you, so you can become who you were meant to be in the first place."
2. From Unity author Jan Phillips: "Once we let go of our ideas about Divinity, we can actually experience Divinity."
3. Meister Eckhart: "I Am That. I am a salt crystal in the sea of God. There is no separation. Everything that is, is God unfolding, divinity materializing, yin yanging. Divinity is the wave and matter is that wave in particle form – two versions of the one thing."
4. Unknown: "If you have someone that still texts you when you haven't replied for hours, handles all the 'stuff' you throw at them and is still there, who reaches out a helping hand when you need it most, sees the good in you in spite of everything, and helps you find the laughter in your day, you need to knock some sense into yourself and tell them thank you and I love you and never let them go. Because people like that are hard to find in the world."
5. Lyrics from "The Prayer" as sung by Celine Dion and Josh Groban:
I pray you'll be our eyes, and watch us where we go,
and help us to be wise, in times when we don't know.
Let this be our prayer, when we lose our way.
Lead us to a place, guide us with your grace
to a place where we'll be safe…
A place where pain and sorrow will be ended,
And every heart that's broken mended…
Watch us from above. Give us another soul to love…
Let this be our prayer…
Guide us with your grace.
Give us faith so we'll be safe.
6. On a greeting card: "Sometimes it just seems that there is no good reason to delay giving a warm smile."
7. From my Unity friend Mike Daigle who shared some parting thoughts and a song last Sunday: "If I look for and find 'the good,' I have found a friend. If I look for and find 'laughter,' I have found a pal. If I look for, and find 'good humans,' I have found people of like mind. With friends, pals, and people of like mind, I have no one to hate, I have no one to fear, and I have a safe place in my mind."
May you find that safe place. May you find joy, laughter, and love. May you know the beauty of your being.
Love,
Sherry
*******************
OUR COVID SAFETY PRECAUTIONS
1. Proof of Vaccination/Booster: Our in-person attendees will need to verify they are fully vaccinated with the recommended dose of the vaccine they have chosen, including at least one booster shot. We ask that you send in this proof or additional proof of booster to Géna at unityval@riousa.com as soon as possible to minimize the document checking on Sunday mornings.
2. Masking: We appreciate your patience as we continue requiring masks at Unity for everyone's protection.
3. Small Children: Families who have small children too young to be vaccinated may attend on a reservation basis.
Reminder: If you OR anyone in your family has been exposed to the Covid-19 virus, OR if you or anyone in your family is not feeling well, please do not come to the in-person service but rather join us on our livestream service.
We are reviewing this policy on a monthly basis.
THIS SUNDAY, MAY 22
10:30 a.m. Livestream & In-Person Service – Rev. Inge Tarantola will explore how spiritual masters inspire us to make wise choices and discern what is important in "Gaining Balance Toward Mastery."
NEXT SUNDAY, MAY 29
10:30 a.m. Livestream & In-Person Service – "Whole Life Spirituality: Lessons from the Buddha with Jon West.
VOLUNTEER OPPORTUNITIES
PowerPoint Volunteers serve one Sunday per month in the sound booth advancing PowerPoint slides during the service. Substitutes needed as well. If you would like to volunteer, contact Géna at 541-345-9913, ext. 11.
Youth & Family Ministry Volunteer. We are currently looking for teachers for our Unikids (ages 5-10 years old) to teach two Sundays per month. The curriculum and lesson plans are provided. NOTE: All persons working in the youth program must complete an application, be interviewed, and pass a state required background check, prior to working with the children. For more information, contact Alice Sparks at 971-254-7564.
UNITY COMMUNITY HAPPENINGS
To find out what's happening with our Unity Community, check out our May Bulletin at http://unityofthevalley.org/pdfs/May2022.pdf.
COMMUNITY SUPPORT OPPORTUNITY
Oregon Community Asylum Network is sponsoring the following people who are in need of housing:
1.) Three young Nicaraguan men (limited English-speaking skills but stable employment) are seeking an apartment or small house easily accessible by bus to their workplace (Chambers near 7th or 11th Streets). A monthly rental from $1,200 to $1,500 would be ideal, $1800 max.
2.) A Honduran woman and her teenage daughter will need housing in June. Ideally, a host has a house large enough to share one or two separate bedrooms. Location fairly flexible. A long-term arrangement would be ideal, but even 2 to 4 months would help. Please call Sue Barnhart at 541- 731-1189 with questions or for more detailed information.
OUR SPIRITUAL COMMUNITY SUPPORT FUND
We want to thank those of you who have contributed to Our Spiritual Community Support Fund, more famously known as OSCSF. With your support, OSCSF has been a vital way to provide temporary assistance for people in our Unity community struggling to meet basic needs. (For more information about this fund, see the bottom of this email.) To contribute, send a check payable to Unity of the Valley and include OSCSF in the memo line. It makes a difference!
UNITY'S SIMPLE GIVING PROGRAM
Unity of the Valley's Simple Giving Program is an easy, automatic means by which you can give gifts or tithes to the church in the amount you specify at the frequency you select. To sign up and for more information, click http://www.unityofthevalley.org/pdfs/simplegivingform.pdf. If you have any questions, contact our Administrator, Géna, at 541-345-9913, ext. 11.
UNITY COMMUNITY CONNECTION VIA ZOOM
WEDNESDAYS (2:00-3:00 p.m.) - Community Connect moderated by Rev. Dick Everts. This is a one hour, drop in, chatting session for discussing topics of spiritual interest, personal growth, etc. There is a new topic each Wednesday. To take part, send an email request to Rev. Dick at richard.everts@comcast.net.
SACRED WEDNESDAY MORNING YOGA with Donna O'Neil (10:00-11:30 a.m.) – Level 1 mindful yoga practices for strength, balance, and flexibility. Classes are on Zoom. For cost and more details, go to https://yogawithdonna.com/classes-and-schedule. Contact Donna at yogawithdonna@gmail.com or text to 541-632-0105. Let her know you are coming at least 15 minutes before the start of class so you can get the Zoom link.
SATURDAYS (10:00 a.m.) - Triple-Gong-Relaxation Sound Bath, Donation Basis, Live on Zoom with Sunny & Vicky Hills at https://www.sunnyhillsmeditation.com, or watch several free full-length classes on YouTube at https://www.youtube.com/channel/UCuQzQzujz_jdq0dnkaypT3g.
UNITY'S COUNCIL OF ELDERS meet once a week via Zoom. If you are 60 or older and would like to explore the journey and wisdom of elderhood, please join us. If interested contact Bonnie Paquin at blpaquin2@gmail.com or 541-345-8873.
**********************
Your Prayer Team is Here for You!
Do you have a prayer request? Email Rev. Inge Tarantola your name and prayer request at ingetar@pacinfo.com.
*********************
Unity's Christmas Singalong video can be found at:
https://www.facebook.com/unityofthevalley/videos/unitys-christmas-singalong-2021/1292699857820934.
Unity of the Valley's Music Releases can be found at
https://www.facebook.com/unityofthevalley/videos/368369060857899/.
Our final "Connecting from the Heart" video can be viewed at
https://www.facebook.com/unityofthevalley/videos/794071654589784 .
We also post Unity videos, when possible, at: https://www.youtube.com/channel/UCqUL3d7-JjO_45Bo3vLfrWQ/videos
**************************
OUR SPIRITUAL COMMUNITY SUPPORT FUND
The Unity Board has approved the creation of Our Spiritual Community Support Fund. This fund was inspired by a Unity member who offered her government stimulus funds to assist individuals in our spiritual community who need it most.
WAYS YOU CAN CONTRIBUTE FINANCIALLY
Send a check to Unity of the Valley, 3912 Dillard Rd., Eugene, OR 97405 with a note designating if it's for OSCSF or general Unity finances.
Send a donation through PayPal using the yellow DONATE button below.
This can be a one-time donation, repeated as often as you wish for different amounts, or a monthly recurring donation for a set amount. Make sure you designate whether you want your donation to be applied to OSCSF or to general Unity finances.
Send an email to unityval@riousa.com stating that you wish to pledge a certain amount, possibly from your government stimulus check to the OSCSF or to general Unity finances. Give your phone number so Géna can contact you to arrange how and when you wish to donate.
You can write a letter stating you wish to join our Simple Giving Fund to contribute a set amount (state the amount) on a regular basis (state how often) with your bank account routing and account number. Just designate what portion should be used for OSCSF or general Unity finances. Géna, our Office Administrator, opens all our mail in private. So, it is safe to include your account information in a letter, but not in an email.
IF YOU NEED MONETARY ASSISTANCE
To request monetary help, you can write a letter or an email (unityval@riousa.com) directed to the Ministerial Team. Please include the following information:
1. Your name, mailing address, phone number, and email address.
2. Your association with Unity of the Valley.
3. Name of reference at Unity of the Valley (someone who knows you).
4. Brief description of your financial need.
5. How much you are requesting.
6. Do you think your financial needs will require monthly support?
Requests for monetary help will be reviewed by our Ministerial Team. If a request is approved, the amount granted will be dependent on how many requests we receive and how much money is available in the OSCSF.
Thank you all for being an integral part of our loving and supportive community.
---
Facebook Users: Did you know that you can help spread the word about Unity of the Valley and its events?  By Liking the Facebook page and then clicking "Like" or "Share" on individual posts, you can let Facebook know that these posts are important and make sure that the posts are seen by MANY more people.  Please take a moment now to Like the page (if you haven't already) and share a Unity post with your friends.  
Unity's Facebook page is at:
 https://www.facebook.com/unityofthevalley 
Subscribe to our YouTube channel at https://www.youtube.com/channel/UCqUL3d7-JjO_45Bo3vLfrWQ