SUNDAY LIVESTREAM SERVICE: Join us and many other friends of Unity live at 10:30 a.m. each Sunday at https://www.facebook.com/unityofthevalley (you don't have to be a Facebook member). Other links and news are posted after the message. Last Sunday's (9/24/23) service can be watched at https://www.facebook.com/unityofthevalley/videos/9-24-2023-your-toolbox-to-help-you-grow/3486337494914311/.
A PARABLE
from Rev. Sherry Lady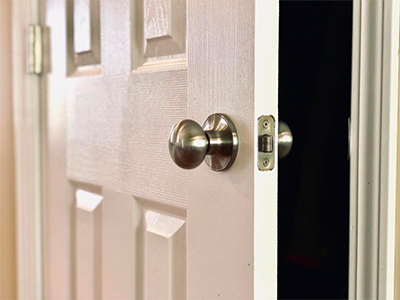 Once upon a time there was a great king who lived in a gigantic castle. He had a servant whom he appointed to tend the door of the castle. For a while everything was good in the palace, but soon the doorman began bringing troubling news and stories of people who wanted to kill the king and take away his riches.
The king, upon first hearing these tales, told the doorman, "Stand aside I'll go out and confront these enemies immediately." But the doorman refused to move. "You can't go out there sire. If you do your enemies will kill you." "What shall I do?" asked the king. "You must stay inside and let me deal with them," said the doorman.
At first the king just stayed inside. But as time went on, he felt safer when he confined himself to a small closet in the servant's quarter. He lived there for many years while the servant brought him news of all the dangers outside and slid food under the door. One day, after the king had spent a third of his life in the closet, he heard a knock on the door. One of the maids had come to speak to him. "Sir, I can't keep silent anymore. The doorman is living like a king and you are living like his prisoner." "He's protecting me," said the king.
"It's not true," said the maid. "He's been lying to you in order to take over your castle. There were those who would have harmed you, but none were as dangerous or smart as the one who promised to protect you. The greatest danger you face is dying here in this closet, without ever having lived the life that was possible for you." The king was silent as she left, but he heard her turn the key and unlock the door.
When he finally gathered the courage to peek out into the corridor all was silent. He stepped out and made his way into the castle. What he found shocked him. The servant was sitting on his throne and all the servants were bringing him food and drink and tending to his every need. He looked directly at the servant and ordered him out of the castle, "Immediately!!"
From that day the king moved freely through all the rooms of his palace. They belonged to him and he was comfortable in them all. He would marvel the rest of his days at the deception that had ensnared him and at the fact that had it not been for the maid who whispered the truth to him, he would have lost his life one slow moment at a time. He was forever grateful to the maid who offered him a new, freer vision of life. Because of what she had done, he summoned her and married her and made her queen over his realm. Together they lived happily ever after.
So it is with fear. It can settle upon us and cause us to eventually retreat into the dark recesses of our minds and our lives where we cower in a corner of our own making – miserable, but supposedly safe by not having to face the things that would do us harm, but never knowing those things that could bring us joy and happiness and fulfillment. Until the day comes, when – if we will receive it – the presence and voice of the loving and gracious Spirit of life knocks at the door of our hearts and says, "Come out. The courtyards are open for you. There is nothing that will come your way that you can't handle. I will stand beside you. I will walk with you through it all and together we will rule over the kingdom of life with passion and joy. All good things will be yours because that is what I wish for you…have planned for you. I will give you all the strength, the power, the wisdom, and the companionship you need to be victorious. It is up to you, but I entreat you to come out and watch the fearful path dissipate into warm winds that surround you and breathe into you the breath of freedom. Trust me. You have all you need. It is inside of you. I placed it there and it is yours forever. Yours is the kingdom of heaven, and it is waiting for you."
Take from this parable what you will. I share this with you because there are many things to learn from it. They may be different for each one of us, but the desire for freedom from fear makes us spiritual partners in the walk of life. Along with many other things, of course.
Off to remodel the little closet in the corner over there, while cherishing the words: You are loved, Precious One.
Sherry
*******************
REMINDER: ROAD CONSTRUCTION. EWEB is working on Hilyard from E. 33rd to E. 40th Avenues until summer 2024. Currently, congregants can drive South on Hilyard because they are not "thru traffic" going further than Unity. If this changes, you will need to access Unity taking West Amazon (Dari Mart is on the corner) to 39th Avenue.
*******************
THIS WEEK AT UNITY, SEPTEMBER 27-30
WEDNESDAY
- 2:00-3:00 p.m. via Zoom – Community Connect moderated by Rev. Dick Everts. This is a one hour, drop in, chatting session for discussing topics of spiritual interest, personal growth, etc. There is a new topic each Wednesday. To take part, send an email request to Rev. Dick at richard.everts@comcast.net.
- 4:00-5:00 p.m. - Unity Grief Support Group co-facilitated by Rev. Inge Tarantola and Nancy Morrow meets in the Garden Room and via Zoom. Confidentiality observed. For more information, contact Rev. Inge Tarantola at 541-968-5540 or ingetar@pacinfo.com.
THURSDAY
- 1:00-2:30 p.m. – Unity's Elder Council meets in the Garden Room. If you are 60 or older and would like to explore the journey and wisdom of elderhood, please join us. For more information, contact Julia Linebarger-Taylor at jlinebargertaylor@yahoo.com or 541-968-5896. (This group meets on the last Thursday of each month.)
- 5:30-6:45 p.m. – Passage Meditation in the Fillmore Wing. This group practices "Passage Meditation" as taught by Eknath Easwaran. For more information, contact Laurie Cracraft at 541-554-5434.
SATURDAY
- 10:00-11:30 a.m. via Zoom – $1 Gong Bath Relaxation + Free Optional Sharing Time with Sunny & Vicky Hills + Laura, Inge, and other Unity of the Valley Members who attend often. We Welcome You! Register at: https://sunnyhillsmeditation.com/.
THIS SUNDAY, OCTOBER 1
- 10:30 a.m. Livestream & In-Person Service – "Making Friends with Fear" with Rev. Sherry Lady.
- After the service – FIRST-SUNDAY POTLUCKS AT UNITY ARE BACK! Join us in the Fellowship Hall. Bring a main dish or salad, and invite your friends and family! Unity will provide coffee, tea, and dessert.
- 12:00-1:00 p.m. – Healing Prayer Circle meets in the upstairs Fillmore Wing. For more information, contact Julia Linebarger-Taylor at 541-968-5896.
- 12:15-1:00 p.m. – Youth Choir meets in the Garden Room. Ages 6 years to young adult. Led by our wonderful Music Director, Laura DuBois.
NEXT WEEK, OCTOBER 2-7
MONDAY
- 7:00-8:30 p.m. – Choir Practice in the Sanctuary. If you would like to be a part of the choir, contact Mo Robeson at 541-520-8489.
TUESDAY
- 7:00 The October 3 Behind the Lens film is I Remember Mama, directed by George Stevens, followed by a Q&A session with Tom Blank. Cost is $30 for series or $5 per time. Be sure to pick up a registration form in the Fellowship Hall.
NEXT SUNDAY, OCTOBER 8
- 10:30 a.m. Livestream & In-Person Service – "Uh Oh, This Can't Be Good-Or Can it? Part 1" with Jon West.
- After the service – We return to serving soup each Sunday except for the 1st Sunday of the month when we hold our First-Sunday Congregational Potluck. Each Sunday, we are looking for 3 people who can bring a pot of soup. Please Sign up in the Fellowship Hall if you can bring soup or help out.
UPCOMING IN OCTOBER
Tuesday, October 12 (6:30-8:00 p.m.) – Unity Players Coming Alive Theater Group is back from summer hiatus. This group meets on the 2nd & 4th Thursday of each month to explore theater and improv games and activities. For more information, contact Alice Sparks at 971-254-7564 or Doris Hicks at 458-205-8570 / dlhlibrary@aol.com.
Wednesdays, October 25-November 15 – (6:30-8:00 p.m.) – Foundations with Rev. Inge Tarantola. This class is an introduction to Unity philosophy and includes in depth explorations of practical spiritual principles followed by breakout groups. Sign up in the Fellowship Hall.
Saturday, October 28
- 10:00-11:45 a.m. – Unity YFM Fundraising Adult Only Halloween Walking Tour at Eugene Pioneer Cemetery led by historian Randy Gudeika. Suggested donation: $10. All proceeds go to Youth & Family Ministry.
- 4:00-6:00 p.m. –Youth & Family Ministry Fall Festival for the entire family. We will have a pie eating contest, carnival games, art activities for adults and youth as well as bake sale goodies, and more. All proceeds go towards supplies and scholarships for youth.
VOLUNTEER OPPORTUNITIES/NEEDS
CHURCH CLOSER: We are looking for a volunteer who can serve one Sunday a month by assisting the speaker of the day, receive the offering bags, help count the offering, and close down and lock the church. Please sign up in the Fellowship Hall or call Géna at 541-345-9913, ext. 11.
KITCHEN ANGELS: Each Sunday we serve refreshments after the service. It takes many volunteers to help prepare the food, the space, and serve the food as well as clean up afterwards. If you can help out by serving one Sunday per month, please sign up in the Fellowship Hall or contact Sunny at 541-521-3319.
UNITY COMMUNITY HAPPENINGS/OPPORTUNITIES
Our October Bulletin has been posted. You can check it out at http://unityofthevalley.org/pdfs/October2023.pdf.
UNITY FOOD DRIVE – Thank you for helping us to continue filling the barrel in the foyer with shelf-stable food (i.e., canned or no refrigeration needed) for Food For Lane County. Together, We Are Making a Difference!
SUNDAY GATHERING & NEWS FOR YOUTH
UNIKIDS (KINDERGARTEN-5th GRADE) We currently offer fun and inspiration for the kids. There is a puppet show each Sunday for the first 10 minutes. Parents are asked to drop off their children starting at 10:20 a.m.
UNITEENS (GRADES 6-8) meets in the upstairs Treehouse room from 10:25 to 11:25 a.m.
UNITY TEEN GROUP (GRADES 9-12). The Unity Teen Group meets from 10:25 to 11:25 a.m. in the Rainbow Room with guidance from Jim Drews.
**************************
OUR SPIRITUAL COMMUNITY SUPPORT FUND
The Unity Board has approved the creation of Our Spiritual Community Support Fund. This fund was inspired by a Unity member who offered her government stimulus funds to assist individuals in our spiritual community who need it most.
WAYS YOU CAN CONTRIBUTE FINANCIALLY
Send a check to Unity of the Valley, 3912 Dillard Rd., Eugene, OR 97405 with a note designating if it's for OSCSF or general Unity finances.
Send a donation through PayPal using the yellow DONATE button below.
This can be a one-time donation, repeated as often as you wish for different amounts, or a monthly recurring donation for a set amount. Make sure you designate whether you want your donation to be applied to OSCSF or to general Unity finances.
Send an email to unityval@riousa.com stating that you wish to pledge a certain amount, possibly from your government stimulus check to the OSCSF or to general Unity finances. Give your phone number so Géna can contact you to arrange how and when you wish to donate.
You can write a letter stating you wish to join our Simple Giving Fund to contribute a set amount (state the amount) on a regular basis (state how often) with your bank account routing and account number. Just designate what portion should be used for OSCSF or general Unity finances. Géna, our Office Administrator, opens all our mail in private. So, it is safe to include your account information in a letter, but not in an email.
IF YOU NEED MONETARY ASSISTANCE
To request monetary help, you can write a letter or an email (unityval@riousa.com) directed to the Ministerial Team. Please include the following information:
1. Your name, mailing address, phone number, and email address.
2. Your association with Unity of the Valley.
3. Name of reference at Unity of the Valley (someone who knows you).
4. Brief description of your financial need.
5. How much you are requesting.
6. Do you think your financial needs will require monthly support?
Requests for monetary help will be reviewed by our Ministerial Team. If a request is approved, the amount granted will be dependent on how many requests we receive and how much money is available in the OSCSF.
Thank you all for being an integral part of our loving and supportive community.
---
Facebook Users: Did you know that you can help spread the word about Unity of the Valley and its events?  By Liking the Facebook page and then clicking "Like" or "Share" on individual posts, you can let Facebook know that these posts are important and make sure that the posts are seen by MANY more people.  Please take a moment now to Like the page (if you haven't already) and share a Unity post with your friends. 
Unity's Facebook page is at:
 https://www.facebook.com/unityofthevalley 
Subscribe to our YouTube channel at https://www.youtube.com/channel/UCqUL3d7-JjO_45Bo3vLfrWQ