SUNDAY LIVESTREAM SERVICE: Join us and many other friends of Unity live at 10:30 a.m. each Sunday at https://www.facebook.com/unityofthevalley (you don't have to be a Facebook member). Other links and news are posted after the message. Last Sunday's (11/21/21) service can be watched at https://www.facebook.com/unityofthevalley/videos/november-21-sunday-service/479964083348322/.
A DIGRESSION FROM THE USUAL
A message from Rev. Sherry Lady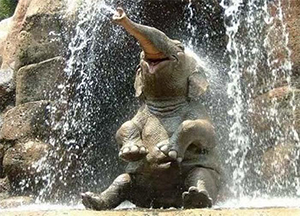 An interaction I had in a parking lot with a beautiful black Labrador named Annie has been on my mind for several days. A friend and I had been discussing a decision I was trying to make about mending fences with a relative. I was surprised when he suggested letting Annie give input on the decision. I laughed and then questioned what he meant. "Just tell her what you're perplexed about," he said. "Ask 'Annie, will you help me?' Then look into her eyes, and she will share her wisdom."
The moment I asked the dog the question, she gazed directly into my eyes and... I can't describe what happened except that some kind of connection happened on the level of consciousness. Perhaps it was partly from my opening up to a being I never would have thought to ask. For whatever reason, a deep feeling of love welled up within me, a lump formed in my throat, and my eyes grew misty. I wasn't exactly sure what the message I received was. But my friend suggested, "Just go about your business and see what happens." I did, after a hug for Annie followed by her licking my hands–both of them. Then, as I took a shopping cart from the rack by which we were standing, the message became clear within me: That I should make the first move to mend that broken fence.
The secondary result was that I began an online search into levels of animal intelligence. What I found out is something that many of you already know and something that nature continues to teach us. We humans have the tendency to feel overly secure in our position at the top of the life chain without actually considering what we think sets us apart. Is it tool usage? The ability to plan? Or that we build complex structures and social relationships? The fact is that other species possess some of these traits, and some exhibit them all. For example:
1. The rat. Despite having small, comparatively undeveloped brains, their minds function in an extremely similar way to humans, and their brain structure is comparable as well. In many ways they mirror the way humans socialize and express emotions.
2. Pigeons can recognize all 26 letters of the English language. They recognize their own reflections which shows a complex sense of self-awareness. They recognize specific people and places over years of time and can recognize the difference between two people in photos. Crows can learn speech and have impressive memories.
3. Pigs operate at a higher IQ than most dogs. So far, we've detected 20 different sounds they use to communicate and mother pigs sing to their babies during feeding time.
4. The octopus has high order planning skills. They throw rocks at glass tanks and can open jars with screw on lids.
5. Parrots are as smart as 5-year-old humans, can learn human speech, and have vocabularies of hundreds of words. They can be taught the relationships between bigger and smaller, different and alike, and over and under, and respond to directions containing these words.
6. Elephants have a complicated social structure and have been witnessed participating in funeral rituals for departed family members. They not only use tools, they medicate themselves by using plants to cure illnesses and induce labor. They will sacrifice themselves if they believe that it will allow the rest of the herd or their children to escape to safety.
7. Dolphins are able to recognize themselves individually in a mirror, notice when unfamiliar markings show up on themselves, and can distinguish images on television. They also have two specific languages–one they use among themselves in their familiar groups and one they use with others in their species.
8. The orangutan is among the most intelligent primates. They can learn sign language, understand why a certain action is performed, and have been observed teaching others in their families to use tools they had learned about from humans.
So why are we discussing the intelligence of other species here? What comes to mind for me is this: As we continue moving in attitude, acceptance, verbalization and practice toward "oneness," it would be wise to include those other beings whose wisdom is available and who, I believe, call out to us for inclusion in our planning. We know we can't do it alone when we say "we are in this together." Those other species are asking us to accept what they have to offer as guidance and to be included. What many of you have shared with me combined with my own experiences has made me very aware of the roles other species play in our lives and how important their presence is for you and me.
It's almost Christmas once again. Animals play a large part in the Christmas story and in many Bible stories as well as other religious guidebooks. Annie wanted and chose to be included in my problem solving. I want to learn even more about "all creatures great and small" before I leave the planet, if for no other reason than to thank them and include them in the Christ-like rebirth unfolding within each of us.
God bless us one and all. For the light of God shines in us all. Happy Advent.
Sherry
******************
ATTENDING UNITY: You can join us for 10:30 a.m. Sunday services either 1) in-person if you wear a mask and are vaccinated or 2) through our interactive Facebook live stream. Families with children too young to be vaccinated may attend services on a reservation basis. Although there has not yet been a sustained interest in childcare, we would like to know if this is something you are interested in. For information on Unity's Reopening Policy & Guidelines, please visit Unity Reopening Guidelines..
THIS SUNDAY, NOVEMBER 28
10:30 a.m. Livestream & In-Person Service – What is this Thing Called Grace? Rev. Sherry Lady will help us explore what wise souls have taught about grace through the ages. The first day of Advent begins too.
Christmas Decorating Pizza Party after the service. Join the fun of being a Unity Christmas elf as we decorate the Christmas tree and hang garlands after the service. With about 15 people, we're usually done within an hour. Of course, we'll be playing Christmas music as we work, and we'll have pizza when we're done!
NEXT SUNDAY, DECEMBER 5
10:30 a.m. Livestream & In-Person Service – Our theme throughout December will be "Advent: Finding the Christ Within." The timeless Advent theme of love will be the focus of Dr. Serenee Smith's message entitled A Love So Great.
After the service - Book Signing with Rev. Sherry Lady. Join Sherry in the Foyer and pick up a copy of her new book, In Awe of it All. It's filled with Sherry's wisdom and her daughter's beautiful photography. Both hard and soft copies available. A portion of the December 5th sales will be donated to the church.
Unity Bookstore Reopens. It has been a long wait, but it's happening. Besides carrying many new and gently used books, the bookstore has lovely gift ideas for you or someone on your holiday list. Come and check it out on Sunday, December 5th and say hi to our new Bookstore Manager, Elizabeth King. She's looking forward to seeing everyone.
UPCOMING IN DECEMBER
Monday, December 20 – 7:00 p.m. – Christmas Singalong. Join our music team in person* or on Facebook Live for a holiday celebration of Christmas carols. From Silver Bells to Chestnuts Roasting on an Open Fire, the evening will be filled with songs you love to sing. (*in-person attendance requires proof of vaccination and wearing a mask while inside the building.)
Friday, December 24 - Livestream & In-Person Christmas Eve Candle Lighting Services at 5:00 & 7:00 p.m. Join us on this holy night for inspiring music, prayer, and universal wisdom. Covid Precautions: Limited to 70 in-person attendees per service. Please reserve your spot ASAP by contacting Géna at unityval@riousa.com or 541-345-9913, x 11 with the number in your party and preferred service time. Proof of vaccination and wearing of masks required.
YOUTH & FAMILY MINISTRY NEWS
Uniteens (grades 6-8) meet on Sundays at 10:00 a.m. in the Garden Room. At 10:30 a.m., the Uniteens join the congregation for the service and after the service meet again in the Garden Room for 15-20 minutes for an inspiring activity led by Doris Hicks and Alice Sparks. To attend class virtually, contact Doris or Alice in advance to request your preferred mode of participation (such as Facetime or Zoom). For more information or to make arrangements for virtual attendance, please contact Doris Hicks at dlhlibrary@aol.com or telephone (no texts) 458-205-8570, or Alice Sparks (call or text) 971-254-7564. Registration and proof of vaccination is required (once you show us your card, we will put you on our verified list).
Youth of Unity, aka Y.O.U. (grades 9-12) regular program is currently on hiatus until January 2022. Teens are welcome to email Pam Gutierrez directly to set up time for prayer support, spiritual direction, or to let her know that you would like to have a class. Pam can be reached at totalharmonyayurveda@gmail.com.
For more information on our vaccination policy, please see the link at the top of this email.
To find out what's happening with our Unity Community, check out our December Bulletin click here.
Unity of the Valley's Simple Giving Program is an easy, automatic means by which you can give gifts or tithes to the church in the amount you specify at the frequency you select. To sign up and for more information, click http://www.unityofthevalley.org/pdfs/simplegivingform.pdf.
If you have any questions, contact our Administrator, Géna, at 541-345-9913, ext. 11.
UNITY COMMUNITY CONNECTION VIA ZOOM
WEDNESDAYS (2:00-3:00 p.m.) - Community Connect moderated by Rev. Dick Everts. This is a one hour, drop in, chatting session for discussing topics of spiritual interest, personal growth, etc. There is a new topic each Wednesday. To take part, send an email request to Rev. Dick at richard.everts@comcast.net.
SACRED WEDNESDAY MORNING YOGA with Donna O'Neil (10:00-11:15 a.m.) – Level 1 mindful yoga practices for strength, balance, and flexibility. Classes are on Zoom. For cost and more details, go to https://yogawithdonna.com/classes-and-schedule. Contact Donna at yogawithdonna@gmail.com or text to 541-632-0105. Let her know you are coming at least 15 minutes before the start of class so you can get the Zoom link.
SATURDAYS (9:45 a.m.) - Join Sunny & Vicky Hills on Zoom for a grounding Kundalini Breathing, Meditation, Relaxing Gong, and Song class. To learn more, send email to info@sunnyhillsmeditation.com or check out their website: https://www.sunnyhillsmeditation.com/
**********************
Your Prayer Team is Here for You!
Do you have a prayer request? Email Rev. Inge Tarantola your name and prayer request at ingetar@pacinfo.com.
*********************
Unity's October 25, 2021 Singalong video can be viewed at https://www.facebook.com/unityofthevalley/videos/unity-sing-along-october-25-2021/2658929494402725/

Unity of the Valley's Music Releases can be found at
https://www.facebook.com/unityofthevalley/videos/368369060857899/.
Our final "Connecting from the Heart" video can be viewed at
https://www.facebook.com/unityofthevalley/videos/794071654589784 .
We also post Unity videos, when possible, at: https://www.youtube.com/channel/UCqUL3d7-JjO_45Bo3vLfrWQ/videos
***************************
OUR SPIRITUAL COMMUNITY SUPPORT FUND
The Unity Board has approved the creation of Our Spiritual Community Support Fund. This fund was inspired by a Unity member who offered her government stimulus funds to assist individuals in our spiritual community who need it most.
WAYS YOU CAN CONTRIBUTE FINANCIALLY
· Send a check to Unity of the Valley, 3912 Dillard Rd., Eugene, OR 97405 with a note designating if it's for OSCSF or general Unity finances.
Send a donation through PayPal using the yellow DONATE button below.
This can be a one-time donation, repeated as often as you wish for different amounts, or a monthly recurring donation for a set amount. Make sure you designate whether you want your donation to be applied to OSCSF or to general Unity finances.
Send an email to unityval@riousa.com stating that you wish to pledge a certain amount, possibly from your government stimulus check to the OSCSF or to general Unity finances. Give your phone number so Géna can contact you to arrange how and when you wish to donate.
You can write a letter stating you wish to join our Simple Giving Fund to contribute a set amount (state the amount) on a regular basis (state how often) with your bank account routing and account number. Just designate what portion should be used for OSCSF or general Unity finances. Géna, our Office Administrator, opens all our mail in private. So, it is safe to include your account information in a letter, but not in an email.
IF YOU NEED MONETARY ASSISTANCE
To request monetary help, you can write a letter or an email (unityval@riousa.com) directed to the Ministerial Team. Please include the following information:
1. Your name, mailing address, phone number, and email address.
2. Your association with Unity of the Valley.
3. Name of reference at Unity of the Valley (someone who knows you).
4. Brief description of your financial need.
5. How much you are requesting.
6. Do you think your financial needs will require monthly support?
Requests for monetary help will be reviewed by our Ministerial Team. If a request is approved, the amount granted will be dependent on how many requests we receive and how much money is available in the OSCSF.
Thank you all for being an integral part of our loving and supportive community.
---
Facebook Users: Did you know that you can help spread the word about Unity of the Valley and its events?  By Liking the Facebook page and then clicking "Like" or "Share" on individual posts, you can let Facebook know that these posts are important and make sure that the posts are seen by MANY more people.  Please take a moment now to Like the page (if you haven't already) and share a Unity post with your friends.  
Unity's Facebook page is at:
 https://www.facebook.com/unityofthevalley 
Subscribe to our YouTube channel at https://www.youtube.com/channel/UCqUL3d7-JjO_45Bo3vLfrWQ