SUNDAY LIVE STREAM SERVICE: Join us and many other friends of Unity live at 10:30 a.m. each Sunday at https://www.facebook.com/unityofthevalley (you don't have to be a Facebook member). Other links and news are posted after the message. Last Sunday's (11/15/20) service can be watched at: https://www.facebook.com/unityofthevalley/videos/november-15-sunday-service/1054622878387813/
TOUGH AND TENDER
A message from Rev. Sherry Lady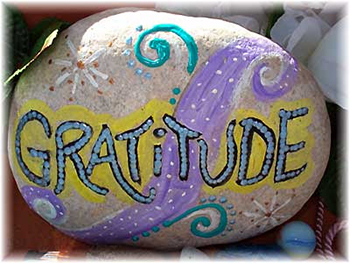 When I was 6 years old, I came down with Scarlet Fever. I remember the knock on the door of the small parsonage we lived in and a voice saying, "Here are your signs for your windows. They need to be put up now." It was at that moment that my grandfather, my grandmother, and I went in to quarantine. My mother was at work at J.C. Penney and she spent the next two weeks at a friend's house. It was my mother's salary that kept all of us fed and housed. I'm not sure how she got the things she needed from the house, but after she and my father divorced and we moved in with her parents, we didn't have many material things so I assume she managed somehow.
As we walk through another phase of this present virus epidemic, memories of that time in my life come back to me quite vividly. I remember the bed I was in, the flowers of the wallpaper, the patchwork quilt, the sheets Grandma had to change daily and wash in the wringer washing machine that stood in a corner of our small kitchen. I remember the feel of the rather rough couch cover in the small living room where I got to lay as I began recovering. I remember missing my friend Ruthie who I used to play with almost every day.
What comes to heart and mind is how my grandparents cared for me. They had been exposed to a very serious and contagious illness because of me, yet even while caring for me they somehow made it through without getting ill. My mother, who could not come home until I was well, was the youngest of their 12 children. At 10 years apart in age, my grandparents were already in their 70s and 80s. Yet they never wavered in their care and it showed up in ways I will never forget.
My grandfather, a man of few words but deeply spiritual and soundly religious, told me: "You be tough. Not fight-tough – stand up for yourself tough. You be strong. You trust God. He will care for you." He added: "You play piano in church when you get well. Then you can praise God and say thank you that way." (I had been taking piano lessons since I was five – one whole year – but could play hymns.) Grandfather spoke with a German accent, German being his first language. As a minister of a small German church, he preached in German as well as English. Then in the morning and at night he would sit by my bed and tell God about it all and what he expected. As someone who had walked across Germany to avoid serving in the military when Germany was invaded in the late 1800s, he knew how to be tough in order to survive and to walk in snow when someone stole his shoes during that walk.
My grandmother was a small-boned woman of 5' 2". She was not much of a talker, but she read to me, sometimes falling asleep in the rocker she pulled up by my bed. She hummed while doing dishes, wrangling with the old wringer washer, sweeping floors, etc. She didn't hum while scrubbing the bathtub, however – just puffed and looked grim. She also braided my hair, washed my face, helped me walk when I began to get better, and helped me get dressed with the clothes she made for me. I don't remember having store-bought clothes when young. Grandmother would also stroke my arm and sometimes my face. There was so much caring in those touches. I miss them, even today. She also made sure I said my prayers before going to bed – on my knees, as was the custom in our house, unless you were older.
Tough and tender – both my grandparents were that. In today's world we are being called upon to be both as well. I would add – strong. I think of tough as meaning to keep from getting pushed around and protecting what is good when bullied. Not a "toughie" – but, well, tough. Tough can have a lot of tender inside it and when used in a positive sense, tough and tender create strong. Tender is important. Tender with each other, with the four-leggeds and all creatures great and small. Tough enough to be durable, strong enough to stand in our Truth and be there for others, and gentle enough to Love deeply. Oh, how we need all three right now.
I'm not sure how I will make it through the winter this year. I don't even have the words to help you with your challenges. But even though I would very much like to be somewhere else during the next few months, I will "tough it out" with you because you are "my people." I will be strong in my faith, if you will help me with mine. I will believe in you and our future together, if you will believe in mine. And I will hold Love in my heart for you. I believe that God, however you know, name, or express that Divine nature, is there to be with us, too. We will make it through.
This Sunday I will be talking about strength in our diversity and how it takes all kinds of people to make up the whole and how to be in gratitude for that. Won't see you in person, but will picture you all in your chairs in my mind.
Many blessings.
Sherry
*********************
10:30 a.m. Live Stream Service – Rev. Sherry Lady will be sharing our service time together with a talk about "Thankfulness for Our Diversity." We will also be featuring the gospel music of Darline Jackson and Chris Stubbs.
NOVEMBER NEWS & HIGHLIGHTS
To check out November's Bulletin and find out what's happening with our Unity Community, see: http://www.unityofthevalley.org/pdfs/November%202020.pdf
THANKSGIVING GRATITUDE VIDEO/LOVE FROM UNITY
On November 26th, Unity of the Valley will present a Thanksgiving " Voices of Gratitude," video - a lovely collection of musings, meditation and music. This video features many wonderful members of our congregation, and it will surely bring a smile to your soul! Visit Unity of the Valley's Facebook page to watch, starting Thanksgiving Day.
THANKSGIVING MEAL OFFERING
Since we can't hold our annual potluck this year, our Shared Leadership Team has offered to prepare a limited number of Thanksgiving meals for those in need. These meals will include all of the regular Thanksgiving goodies along with a big portion of LOVE! If you're interested in receiving one of these meals, please let Géna know no later than TODAY (November 18, 2020). She can be reached at unityval@riousa.com or 541-345-9913, ext. 11. Please let her know:
1. How many are in your household?
2. Whether you prefer a Turkey or Vegetarian meal.
3. Whether you will pick up meal or have it delivered.
4. Phone number to contact you.
5. Address of where to deliver meal.
The meals will be delivered or available for pick up on Wednesday, November 25, 2020, between 12 noon and 2:00 p.m.
THANKSGIVING DAY ZOOM GATHERING
10:00-11:00 a.m. & 2:00-3:00 p.m.
On behalf of Unity of the Valley, Rev. Dick is inviting you to the Unity of the Valley Thanksgiving Celebration Zoom Meetings. Join Zoom Meeting by clicking LINK below. This link works for both the 10:00 a.m. and the 2:00 p.m. gatherings.
https://us02web.zoom.us/j/81718401035?pwd=T1h1SnZMN2RNQzVGSGZOczNNTjJlQT09
Meeting ID: 817 1840 1035, (You may need this if you are using your cell phone.)
Pass code: 720124 (May be asked for cell phones.)
Here are some Thanksgiving Celebration questions to ponder and perhaps share at our meeting:
1. Today, I am thankful for ………………
2. What are you thankful for Today that was a great Challenge in the past?
3. If you find yourself more giving today than in the past, what changed?
4. What is one of your greatest gifts to give today?
5. Share a Thanksgiving tradition in your family?
6. Tell your favorite Thanksgiving story.

A NOTE TO OUR UNITY COMMUNITY
As many of you already know, our beloved congregant, Michelle Victor, lost her home to the Holiday Farm fire. Thanks to the efforts of Joe Sanders, she now has a Go Fund Me set up for her.
https://www.gofundme.com/f/help-resettle-home-destroyed-in-oregon-fire
Thank you for anything you can do to help here.
UNITY COMMUNITY CONNECTION VIA ZOOM
WEDNESDAYS (2:00-3:00 p.m.) - Community Connect moderated by Rev. Dick Everts. This is a one hour, drop in, chatting session for discussing topics of spiritual interest, personal growth, etc. There is a new topic each Wednesday. To take part, send an email request to Rev. Dick at richard.everts@comcast.net.
**********************
Your Prayer Team is Here for You!
Do you have a prayer request? Email Rev. Inge Tarantola your name and prayer request at ingetar@pacinfo.com.
*********************
Unity of the Valley's Music Releases can be found at
https://www.facebook.com/unityofthevalley/videos/368369060857899/
Unity's November Music Release can be found at
https://www.facebook.com/unityofthevalley/videos/connecting-from-the-heart-november-2020/711128496421747/
We also post Unity videos when possible at: https://www.youtube.com/channel/UCqUL3d7-JjO_45Bo3vLfrWQ/videos
---
Facebook Users: Did you know that you can help spread the word about Unity of the Valley and its events?  By Liking the Facebook page and then clicking "Like" or "Share" on individual posts, you can let Facebook know that these posts are important and make sure that the posts are seen by MANY more people.  Please take a moment now to Like the page (if you haven't already) and share a Unity post with your friends.  
Unity's Facebook page is at:
 https://www.facebook.com/unityofthevalley 
Subscribe to our YouTube channel at https://www.youtube.com/channel/UCqUL3d7-JjO_45Bo3vLfrWQ