SUNDAY LIVE STREAM SERVICE: Join us and many other friends of Unity live at 10:30 a.m. each Sunday at https://www.facebook.com/unityofthevalley (you don't have to be a Facebook member). Other links and news are posted after the message. Last Sunday's (10/25/20) service can be watched at: https://www.facebook.com/unityofthevalley/videos/october-25-sunday-service/2695120207392458
FRIENDSHIP
A message from Rev. Sherry Lady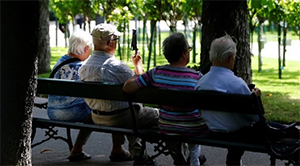 While watching an old-fashioned VHS tape the other day that showed clips from past TV sitcoms, a song from one of the shows got stuck in my mind and is still sitting there replaying itself over and over. That might have happened to some of you somewhere along the way as well. The song was from the sitcom Laverne and Shirley and the words stuck in my brain are:
"Friendship, friendship, such a perfect blend-ship. When other friendships have been forgot, ours will still be hot."
The word "hot" did not mean then what it means today. Back then it meant really warm, cozy, special, alive, etc. In some instances, it could possibly have meant a "hot romance," but since this was describing a special friendship between two roommates who were sharing life, work, and adventures in interacting with the world, it meant the other warm, sharing kind. It reminded me of the year I spent living with my friend Lila in a Eugene apartment. Not only was it our first year of teaching, but it was also a year of us both being engaged and waiting to be married. Lila and I had a good friendship that actually began during our earlier college years and continues to this day.
The word that appeals to me is "blend-ship." As I think of the many friends I have made through time, only some were the kind of connection I would describe as a "perfect blend-ship." My closest friend since high school days passed away a few months ago, and I really miss staying in touch with her. We lived miles apart, but there is a saying that relates to our connection: "True friends are never apart. Maybe in distance, but not in the heart." To me that describes a "blend-ship."
These days of pandemic isolation and quarantine have altered how we interact with friends and that has been very difficult for many of us. While some of my connections have faded to a degree, others have become highlighted and brought closer, affirming our place in this life together. On the days when I feel sort of at loose ends, down and out, or even confused, it has been a blessing to have been able to stay in touch with those willing to stay close in heart with me. The blessing of a special supportive, willingly interactive and trusted friend has brought a silver lining to any clouds of doubt or hopelessness I have felt which helps to fill the space left by others. My prayer for you is that you also have at least one special friend in your life, and enough others who have been willing to stay close in heart with you. If not, then be courageous and reach out and find someone who would probably love to hear from you. It often takes just one special friend to bring the glorious sunshine of life back into view.
Along the way, we can also know that we have an expert, experienced and willing silver-cloud liner in the Holy Spirit of Love and Life that created us; a Spirit that wants to be there for us, cares about us, that asks to be called upon and graciously listens while affirming us and providing for our needs. We can find that Spirit and let it breathe life into us through our daily prayers, meditations, quiet times, and yes, even in our time of begging, beseeching, and calling for relief–what has often been referred to as "getting on our knees" both physically and in the heart. Our beloved Unity, it's principles, and our very special spiritual community continues to offer pathways to connect and find peace within. In the Spirit of loving community, there is no distance, we are never apart, and we are always in the heart of Life.
As I conclude this essay, I hear the rapid footsteps of the adorable squirrel that likes to scamper across the beams of my deck fence. I hear the thump of the large black bird as it lands on my flat roof and begins to peck noisily away at something up there that I have yet to determine its identity. I toss out various seeds for them, but not up that high. I also hear the bark of a dog and see my neighbor taking hers for a walk. Now I want to hear the laughter of the children next door out in their yard, but it is still too cold for that. So, in longing for some kind of connection, I will put on my comfy Nikes, get into my car and with the blue sky and sun to accompany me, I will head for my beloved park where the trees are rapidly shedding their leaves, people are either walking or jogging, children sometimes playing, and where, if a teardrop needs to fall, it can be dried quickly by an autumn breeze. I am so grateful for this park, this little shared space in the midst of our city, and all it continues to offer me. After a visit, if it is needed, happiness is once more restored to my life.
Oh my, how grateful am I for this life, for all of my friends, for this day. May you also know that feeling.
In my often unseen and virus-distanced way, I am here for and with you. May we have a continued "perfect blend-ship."
Love,
Sherry
*********************
10:30 a.m. Live Stream Service – We start a new series for the month with the theme of Callings. The topic presented by Rev. Dick Everts and Jon West will be "Everyone is Called, but Few Choose to Listen."
A NOTE TO OUR UNITY COMMUNITY
As many of you already know, our beloved congregant, Michelle Victor, lost her home to the Holiday Farm fire. Thanks to the efforts of Joe Sanders, she now has a Go Fund Me set up for her. Anything you can do to help is appreciated.
https://www.gofundme.com/f/help-resettle-home-destroyed-in-oregon-fire
UNITY COMMUNITY CONNECTION VIA ZOOM
WEDNESDAYS (2:00-3:00 p.m.) - Community Connect moderated by Rev. Dick Everts. This is a one hour, drop in, chatting session for discussing topics of spiritual interest, personal growth, etc. There is a new topic each Wednesday. To take part, send an email request to Rev. Dick at richard.everts@comcast.net.
**********************
Your Prayer Team is Here for You!
Do you have a prayer request? Email Rev. Inge Tarantola your name and prayer request at ingetar@pacinfo.com.
*********************
Unity of the Valley's Music Releases can be found at
https://www.facebook.com/unityofthevalley/videos/368369060857899/
Unity's Late October Music Release can be found at
https://www.facebook.com/unityofthevalley/videos/connecting-from-the-heart-late-october-2020/720067908862378/
We also post Unity videos when possible at: https://www.youtube.com/channel/UCqUL3d7-JjO_45Bo3vLfrWQ/videos
---
Facebook Users: Did you know that you can help spread the word about Unity of the Valley and its events?  By Liking the Facebook page and then clicking "Like" or "Share" on individual posts, you can let Facebook know that these posts are important and make sure that the posts are seen by MANY more people.  Please take a moment now to Like the page (if you haven't already) and share a Unity post with your friends.  
Unity's Facebook page is at:
 https://www.facebook.com/unityofthevalley 
Subscribe to our YouTube channel at https://www.youtube.com/channel/UCqUL3d7-JjO_45Bo3vLfrWQ