SUNDAY LIVESTREAM SERVICE: Join us and many other friends of Unity live at 10:30 a.m. each Sunday at https://www.facebook.com/unityofthevalley (you don't have to be a Facebook member).
Other links and news are posted after the message. Last Sunday's (9/25/22) service can be watched at https://www.facebook.com/unityofthevalley/videos/9-25-22-the-spiritual-scientist-in-you/1079951079390498/.
CHANGE WE MUST – A MESSAGE FROM HAWAIIAN CULTURE
Shared by Rev. Sherry Lady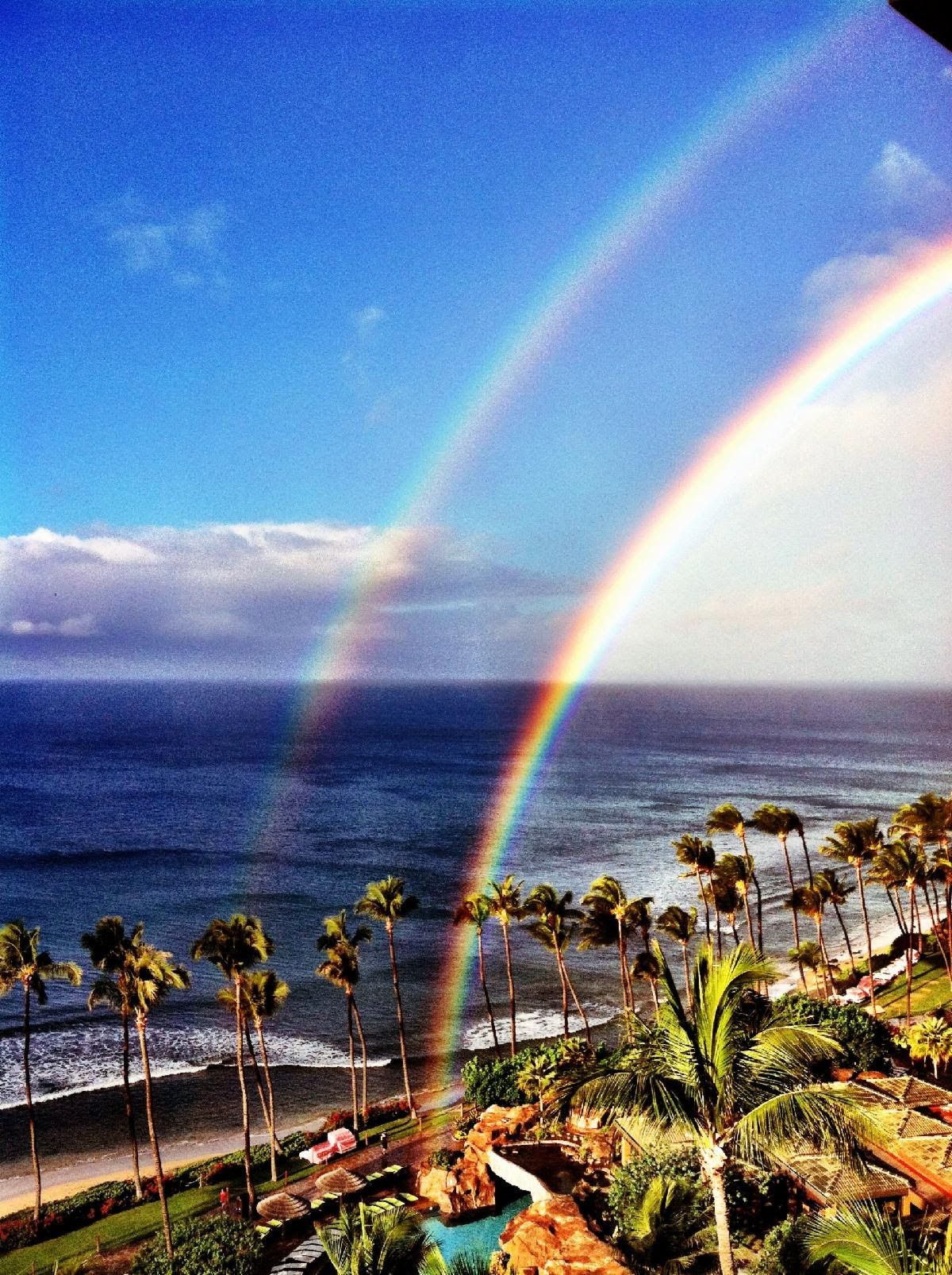 As books do sometimes–appearing just when you need them–a book I bought years ago caught my eye as I dusted my long-neglected shelves. The timing was perfect, and I delightedly carried it into my office, put it on one relatively uncluttered corner and said to myself, "Tomorrow morning when there is more time." That was 3 weeks ago. The title of the book, published in 1989, is Change We Must – My Spiritual Journey by Nana Veary.
Nana Veary was born in 1908 and reared by her Hawaiian elders in an environment where language, fishing, building, and healing and all aspects of life were firmly rooted in nature. It was a Hawaii where children and strangers were greeted with reverence. Where birds, clouds, and stones spoke as clearly as people because the silent language of nature was profoundly understood. In the stories of Nana's childhood one can see values and a culture we attempt to recapture today. A culture that has so much to teach us now and in the days to come.
In her lifetime of searching for the Truth and through the practice of silence and the teachings of her culture, she is "led home" to believe in a "highest" power and the high power that dwells in everyone on this earth. I will now share some of her poignant messages, but to paraphrase humorist Garrison Keillor, I will not share all of it with you, only enough that I think will be good for you (and me, too, of course, ha ha).
Nana begins with: "We generally do not think about changes until they happen. Then we are often upset because we are comfortable in old situations and wary of new ones. But everything changes – your thoughts, your activities, your jobs, your relationships. If we do not allow these changes to take place, we work against the flow of life and suffer negative experiences that are really hard to cope with. If we let go, then changes happen gracefully….I tell people who are suffering a problem, you just let it go. If you have a hot coal in your hand, just let it go. You don't analyze the situation, you just let it go."
She goes on to say, "When Jesus said 'Watch ye and pray,' he meant it. Because sometimes tragic things happen. That is why you cannot separate yourself from God. You live, move, and have your being in that place and you need to be spiritually centered in it. I encourage every one of you to pray and meditate every morning…because sometimes we have to make changes we do not like and we procrastinate on these. This was one of the hardest habits I had to overcome."
After some personal stories, she shares this: "In the end, the right decision is spiritually inspired by the inner self. In the end, love guides you to make the right decision. A decision may lead to some trouble, but do not regret it as it was meant to be. When you learn what you need to learn the situation will change again. When I learned the lesson, I was released almost magically from the situation and could go on to the next experience."
She closes one chapter with this: "But life is so beautiful that every day I am deeply thankful. When I wake up in the morning, I stretch in bed, and as soon as I open my eyes I say 'Thank you for this new day which means a new beginning for me."
She ends the book with this: "The consciousness of God in the human soul is the essence, the sum and the substance of ALL religions. It is the essence of the teachings of all the seers and mystics in the world's history. To become centered in God Consciousness is the essential of every satisfactory life. The second is to go out thinking, speaking, working, and loving."
Thank you, Nana Veary for this wisdom. Thank you for your marvelous stories of life in Hawaii in your days, a culture we have almost forgotten, and from which we can learn so many ways to be peace in the world.
"Somewhere, over the rainbow, way up high…." comes to mind, so I will go now to listen to that wonderful, special version of that song by a very inspired Hawaiian artist. And I will be quiet and still and find inner peace, gifted from my vicarious travels to the land where the birds and the clouds and the stones and the palm trees speak plainly to and through the hearts of its people.
Love,
Sherry
*******************
REMINDER: Response Needed by Friday, October 6: Last week we sent a special message to you regarding taking a brief survey seeking your input on whether or not we should keep requiring that in-person attendees be fully vaccinated and/or wear a mask. If you have not yet taken the survey, please consider doing it ASAP. Your answers are anonymous and are helping us steer Unity forward. With only two questions, the survey can be answered in less than a minute. You can also add your own comment. TO ACCESS SURVEY: contact unityval@riousa.com to be put on our email list or come to our next 10:30 a.m. Sunday service to complete the paper survey.
THIS SUNDAY, OCTOBER 2
10:30 a.m. Livestream & In-Person Service – "Our new series Navigating the Storms of Life starts with "Rewriting the Story of Our Lives" with Jon West.
NEXT SUNDAY, OCTOBER 9
10:30 a.m. Livestream & In-Person Service – "Choosing Your Own Boat" with Rev. Sherry Lady.
SUNDAY GATHERING FOR YOUTH
UNIKIDS (KINDERGARTEN-5th GRADE) We currently offer fun and inspiration for kids who are fully vaccinated. There is a puppet show each Sunday for the first 10 minutes. Parents are asked to drop off their children starting at 10:20 a.m. See our Safety Precautions below for younger children.
UNITY TEEN GROUP (grades 6-12). The Unity Teen Group meets on Sundays from 10:25 to 11:25 a.m. in the Rainbow Room with guidance from Jim Drews. Jim brings a deep and practical understanding of Unity principles and how to help youth develop their spiritual powers through creative exploration and fun activities. The Rainbow Room is in the Fillmore Wing of Unity, first door to the left of the stairway.
OUR COVID SAFETY PRECAUTIONS
1. Proof of Vaccination/Booster: Our in-person attendees will need to verify they are fully vaccinated with the recommended dose of the vaccine they have chosen, including at least one booster shot. We ask that you send in this proof or additional proof of booster to Géna at unityval@riousa.com to minimize the document checking on Sunday mornings.
2. Masking: We appreciate your patience as we continue requiring masks at Unity for everyone's protection.
3. Small Children: Families who have small children too young to be vaccinated may attend on a reservation basis.
Reminder: If you OR anyone in your family has been exposed to the Covid-19 virus, OR if you or anyone in your family is not feeling well, please do not come to the in-person service but rather join us on our livestream service.
We are reviewing this policy on a monthly basis.
UNITY COMMUNITY HAPPENINGS
SEEKING HOUSING: A friendly soul and part of our spiritual community, Michael Crain, is seeking a living space for under $800 per month ASAP. Contact: (541) 689-3240.
The October Bulletin is posted. Be sure to check it out at http://unityofthevalley.org/pdfs/October2022.pdf. It's filled with messages from a variety of people, volunteer opportunities, community outreach information, prayer, and so much more. Our Youth & Family Ministry Team is featured on page 8 this month.
Unity Food Drive – We continue to make a difference with our Food Drive. We are collecting shelf-stable food (i.e., canned or no refrigeration needed) for Food For Lane. Please help us fill the barrel. Suggested items: protein such as peanut butter, canned meat, tuna, chicken, etc., canned food, soup, spices, cooking oil, broths, shelf-stable non-dairy milk alternative like almond milk, oat milk, soy milk, etc., cereal, grains, pasta, rice, baby food, baby formula.
Fellowship, Refreshments, and Connection – After every Sunday service we offer coffee, tea, and refreshments. Although we will not be serving a meal or using plates or utensils, you are welcome to bring home baked goods or finger food to share. If you would like to bring a food item, please sign up in the Fellowship Hall.
OUR SPIRITUAL COMMUNITY SUPPORT FUND
Our Spiritual Community Support Fund (OSCSF) is running low. With your support, OSCSF has been a vital way to provide temporary assistance for people in our Unity community struggling to meet basic needs. (For more information about this fund, see the bottom of this email.) To contribute, send a check payable to Unity of the Valley and include OSCSF in the memo line. Thank you!
VOLUNTEER OPPORTUNITIES
Church Openers serve one Sunday a month and unlock doors and prepare the sanctuary and other rooms for the Sunday service.
Church Closers serve one Sunday a month and help count the love offering after the service, and lock and close the church after the service.
PowerPoint Volunteers serve one Sunday per month in the sound booth advancing PowerPoint slides during the service. Substitutes needed as well.
If you would like to volunteer for any of the above volunteer spots, contact Géna at 541-345-9913, ext. 11.
Youth & Family Ministry Volunteer. As more youth attend our classes, classes and programs can be added for different age ranges and special interests. We are currently looking for Sunday morning teachers for a variety of ages. Training, curriculum, materials, and lesson plans are provided and allow for the joy of using your own creativity and talents. NOTE: All persons working in the youth program must complete an application, be interviewed, and pass a state required background check, prior to working with the children. For more information, contact Alice Sparks at 971-254-7564.
UNITY'S SIMPLE GIVING PROGRAM
Unity of the Valley's Simple Giving Program is an easy, automatic means by which you can give gifts or tithes to the church in the amount you specify at the frequency you select. To sign up and for more information, click http://www.unityofthevalley.org/pdfs/simplegivingform.pdf. If you have any questions, contact our Administrator, Géna, at 541-345-9913, ext. 11.
UNITY COMMUNITY CONNECTION VIA ZOOM
WEDNESDAYS (2:00-3:00 p.m.) - Community Connect moderated by Rev. Dick Everts. This is a one hour, drop in, chatting session for discussing topics of spiritual interest, personal growth, etc. There is a new topic each Wednesday. To take part, send an email request to Rev. Dick at richard.everts@comcast.net.
SACRED WEDNESDAY MORNING YOGA with Donna O'Neil (10:00-11:30 a.m.) – Level 1 mindful yoga practices for strength, balance, and flexibility. Classes are on Zoom. For cost and more details, go to https://yogawithdonna.com/classes-and-schedule. Contact Donna at yogawithdonna@gmail.com or text to 541-632-0105. Let her know you are coming at least 15 minutes before the start of class so you can get the Zoom link.
UNITY'S COUNCIL OF ELDERS meet once a week via Zoom. If you are 60 or older and would like to explore the journey and wisdom of elderhood, please join us. If interested contact Bonnie Paquin at blpaquin2@gmail.com or 541-345-8873.
**********************
Your Prayer Team is Here for You!
Do you have a prayer request? Email Rev. Inge Tarantola your name and prayer request at ingetar@pacinfo.com.
*********************
Unity of the Valley's Music Releases can be found at
https://www.facebook.com/unityofthevalley/videos/368369060857899/.
Our final "Connecting from the Heart" video can be viewed at
https://www.facebook.com/unityofthevalley/videos/794071654589784 .
We also post Unity videos, when possible, at: https://www.youtube.com/channel/UCqUL3d7-JjO_45Bo3vLfrWQ/videos
**************************
OUR SPIRITUAL COMMUNITY SUPPORT FUND
The Unity Board has approved the creation of Our Spiritual Community Support Fund. This fund was inspired by a Unity member who offered her government stimulus funds to assist individuals in our spiritual community who need it most.
WAYS YOU CAN CONTRIBUTE FINANCIALLY
Send a check to Unity of the Valley, 3912 Dillard Rd., Eugene, OR 97405 with a note designating if it's for OSCSF or general Unity finances.
Send a donation through PayPal using the yellow DONATE button below.
This can be a one-time donation, repeated as often as you wish for different amounts, or a monthly recurring donation for a set amount. Make sure you designate whether you want your donation to be applied to OSCSF or to general Unity finances.
Send an email to unityval@riousa.com stating that you wish to pledge a certain amount, possibly from your government stimulus check to the OSCSF or to general Unity finances. Give your phone number so Géna can contact you to arrange how and when you wish to donate.
You can write a letter stating you wish to join our Simple Giving Fund to contribute a set amount (state the amount) on a regular basis (state how often) with your bank account routing and account number. Just designate what portion should be used for OSCSF or general Unity finances. Géna, our Office Administrator, opens all our mail in private. So, it is safe to include your account information in a letter, but not in an email.
IF YOU NEED MONETARY ASSISTANCE
To request monetary help, you can write a letter or an email (unityval@riousa.com) directed to the Ministerial Team. Please include the following information:
1. Your name, mailing address, phone number, and email address.
2. Your association with Unity of the Valley.
3. Name of reference at Unity of the Valley (someone who knows you).
4. Brief description of your financial need.
5. How much you are requesting.
6. Do you think your financial needs will require monthly support?
Requests for monetary help will be reviewed by our Ministerial Team. If a request is approved, the amount granted will be dependent on how many requests we receive and how much money is available in the OSCSF.
Thank you all for being an integral part of our loving and supportive community.
---
Facebook Users: Did you know that you can help spread the word about Unity of the Valley and its events?  By Liking the Facebook page and then clicking "Like" or "Share" on individual posts, you can let Facebook know that these posts are important and make sure that the posts are seen by MANY more people.  Please take a moment now to Like the page (if you haven't already) and share a Unity post with your friends.  
Unity's Facebook page is at:
 https://www.facebook.com/unityofthevalley 
Subscribe to our YouTube channel at https://www.youtube.com/channel/UCqUL3d7-JjO_45Bo3vLfrWQ