SUNDAY LIVESTREAM SERVICE: Join us and many other friends of Unity live at 10:30 a.m. each Sunday at https://www.facebook.com/unityofthevalley (you don't have to be a Facebook member). Other links and news are posted after the message. Last Sunday's (1/29/23) service can be watched at https://www.facebook.com/unityofthevalley/videos/1-29-23-less-ego-more-happy-making-way-for-the-unfoldment-of-pure-being/1291899051376502/.
A LESSON LIKE NO OTHER
A message from Rev. Sherry Lady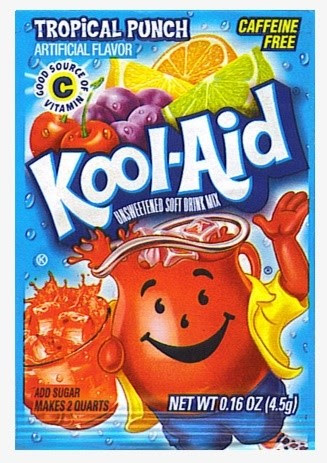 After being a city girl for the first 8 ½ years of my life, my family moved to a small rural farm in Oregon where I put on my long-sleeved t-shirt under my denim overalls and became a farm girl. With long curls woven into braids and sturdy, sensible shoes on my feet, I began learning how to work in the family's eight acres of strawberries, as well as use a curry comb on our cows, and stack hay in the barn and wood in the woodshed to keep our stove supplied for winter. I also raised rabbits, learned to make homemade bread, and helped in the canning of fruits and vegetables. In between farm chores, I attended a two-room school house for grades 1-8 at the bottom of our hill. It was here that farm kids like me could escape for a few hours in our day to be instructed in basic things we needed to know to take our place in the world, not to mention play in the small creek that ran through the school playground.
It was in the field by that creek that I was introduced to an explanation of God that makes me smile to this day. Of course, I also received traditional Sunday school lessons at the community church right across the road from my school. Some of the formal prayers I learned are still used in churches today. They were very reverent prayers. And since I was good at memorizing, they are still in place in my mind and have been useful. Looking back, I believe we were well instructed in how God fit into our lives and what we could do to keep that influence alive. But my favorite explanation of how Divine Spirit works comes from that day by the creek.
My class was having our lunches, brought from home in some very interesting containers, and enjoying eating outdoors like a picnic. I don't remember how, but for some reason the subject of God came up—maybe because we all went to that little church across the road and where a dynamic and fiery pastor had spoken that past Sunday. We were asked by our teacher, "What is God like to you?" Some of the responses would have deserved high marks in seminary studies, not only for the words, but in the sincere expressions of personal belief. Then one young man, obviously lacking in religious training spoke up: "To me, God is like Kool-Aid." Silence. "How is that?" asked the teacher. To the best of my remembrance, this is what that student shared:
"God is like this powdery stuff that floats down from somewhere out there. It is so soft, so gentle, and so quiet when it settles on things. It comes in all colors and flavors and people can have any color or flavor they want. When the soft powder is put into water and into our bodies it feels nice and cool and tastes good and it goes everywhere, and we feel better because we let it in. The more we let it in the less thirsty we will be. Sometimes I don't wait for the water, I just smell it, put some in my hand and lick it and that is a good way to get connected fast when you need it. I think God is like that."
At this point the rest of us got very still. What was he talking about? Then our teacher said, "I think you really understand God." For some reason, I thought she was right. I felt something, but didn't know what it was. I just knew I wanted to be very quiet.
Soft, gentle, quiet. Able to settle on anyone at any time. Available for all in any way that serves them and/or is best for them. Available to all without condition anytime. Unexplainable, incomprehensible, but very real in the visceral response when taken into the fullness of one's being. Since that day, every time I saw a package of Kool-Aid on a grocery counter I thought about my strange classmate and his comparison of it to God. His family moved right after our 8th-grade graduation, and I lost track of him. While in ministerial school I kept a package of Kool-Aid on top of a bookcase. Once, I opened a package, put some on my palm, and licked it. A little strong that way, but Spirit is like that sometimes. Comes on strong and sets us back a bit until we adjust to the impact of full-flavored communication.
This week begins the month of Love. I feel it in my heart—for the school days and school building and fields and creeks of my past. For the friends I had then and have now. For each day I am allowed to be here in this life.
And, just for the noting…to me God is an acronym for "Gift of the Divine," which is what you are!
Love,
Sherry
*******************
THIS WEEK AT UNITY
WEDNESDAY (2:00-3:00 p.m.) via Zoom – Community Connect moderated by Rev. Dick Everts. This is a one hour, drop in, chatting session for discussing topics of spiritual interest, personal growth, etc. There is a new topic each Wednesday. To take part, send an email request to Rev. Dick at richard.everts@comcast.net.
THURSDAY (5:30-6:45 p.m.) – Passage Meditation in the Fillmore Wing. This group practices "Passage Meditation" as taught by Eknath Easwaran. For more information, contact Laurie Cracraft at 541-554-5434.
SATURDAY
- 10:00-11:30 a.m. via Zoom – $1 Gong Bath Relaxation + Free Optional Sharing Time with Sunny & Vicky Hills + Laura, Inge, and other Unity of the Valley Members who attend often. We Welcome You! Register at: https://sunnyhillsmeditation.com/.
- 7:00 p.m. – An Evening with Justus. Join Justus for a magical evening of music and meditation to open our hearts and souls to the message of love and hope. Justus will share his original songs and spirit-guided meditations. Doors open at 6:30 pm. and close shortly after 7:00 p.m. to start meditation. Suggested donation $12-$15.
THIS SUNDAY, FEBRUARY 5
10:30 a.m. Livestream & In-Person Service –Rev. Sherry Lady will take us on a journey into the metaphysical meaning of love in "What is this thing called Love?".
NEXT SUNDAY, FEBRUARY 12
10:30 a.m. Livestream & In-Person Service – "Bread for the Journey" with Rev. Inge Tarantola.
UPCOMING
WEDNESDAY, FEBRUARY 15 (6:30-8:00 p.m.) – Unity Theater Group will begin meeting in the Sanctuary. Please join us for playing theater and improv games and for enjoying the experience of being an actor as well as an audience member for short skits and scenes in a no-stress gathering. For more information, please contact Doris Hicks at 458-205-8570 / dlhlibrary@aol.com or Alice Sparks at 971-254-7564 (This group will meet on the 1st & 3rd Wednesday of each month starting in March.)
SUNDAY, FEBRUARY 26 (12:15 p.m. after the service) – Unity's Annual Congregational Meeting will be held in person and via livestream this year. Be sure to mark your calendars.
WEDNESDAYS, MARCH 1-29 (6:30-7:45 p.m.) – Less Ego, More Happy with Jon West. An in-person class inspired by Jon's 35 years of studying and applying Unity Principles and the teachings of Paramahansa Yoganada. For more information, contact Jon at (541) 683-7664 or jwest97405@gmail.com. Sign up for the class (no later than February 28) in the Fellowship Hall or by emailing unityval@riousa.com.
TUESDAYS, MARCH 7-MAY 23 (7:00 p.m.) – Behind the Lens Seminar with Tom Blank is back. Check out page 9 of the February Bulletin and pick up a registration form in the Fellowship Hall at Unity to register for the Winter Quarter 2023: The Best Movies of 1945.
UNITY COMMUNITY HAPPENINGS
The February Bulletin has been posted. You can check it out at http://unityofthevalley.org/pdfs/February2023.pdf
Unity Food Drive – At our last donation, we have collected 214 pounds of food, which equals approximately 178 meals for those in need. Thank you for helping us to continue filling the barrel in the foyer with shelf-stable food (i.e., canned or no refrigeration needed) for Food For Lane County. Together, We Are Making a Difference!
SUNDAY GATHERING FOR YOUTH

UNIKIDS (KINDERGARTEN-5th GRADE) We currently offer fun and inspiration for the kids. There is a puppet show each Sunday for the first 10 minutes. Parents are asked to drop off their children starting at 10:20 a.m.
UNITY TEEN GROUP (grades 6-12). The Unity Teen Group meets on Sundays from 10:25 to 11:25 a.m. in the Rainbow Room with guidance from Jim Drews. Jim brings a deep and practical understanding of Unity principles and how to help youth develop their spiritual powers through creative exploration and fun activities. The Rainbow Room is in the Fillmore Wing of Unity, first door to the left of the stairway.
JOIN THE TEEN TEAM! Can you see yourself sitting in with Jim and our teens once a month for a three-month period? Having that extra adult energy would be very helpful. We envision a rotating group of 4-5 adults each quarter. Please inquire with Jon West by emailing jwest97405@gmail.com or calling (541) 683-7664.
UNITY'S SIMPLE GIVING PROGRAM
Unity of the Valley's Simple Giving Program is an easy, automatic means by which you can give gifts or tithes to the church in the amount you specify at the frequency you select. To sign up and for more information, click http://www.unityofthevalley.org/pdfs/simplegivingform.pdf. If you have any questions, contact our Administrator, Géna, at 541-345-9913, ext. 11.
**********************
Your Prayer Team is Here for You!
Do you have a prayer request? Email Rev. Inge Tarantola your name and prayer request at ingetar@pacinfo.com.
*********************
Unity of the Valley's Music Releases can be found at
https://www.facebook.com/unityofthevalley/videos/368369060857899/.
"Connecting from the Heart" is now an independent nonprofit organization, working closely with Unity of the Valley. To enjoy their music, meditation and mental wellness videos, please click on this link: cfth.us.org.
We also post Unity videos, when possible, at: https://www.youtube.com/channel/UCqUL3d7-JjO_45Bo3vLfrWQ/videos
**************************
OUR SPIRITUAL COMMUNITY SUPPORT FUND
The Unity Board has approved the creation of Our Spiritual Community Support Fund. This fund was inspired by a Unity member who offered her government stimulus funds to assist individuals in our spiritual community who need it most.
WAYS YOU CAN CONTRIBUTE FINANCIALLY
Send a check to Unity of the Valley, 3912 Dillard Rd., Eugene, OR 97405 with a note designating if it's for OSCSF or general Unity finances.
Send a donation through PayPal using the yellow DONATE button below.
This can be a one-time donation, repeated as often as you wish for different amounts, or a monthly recurring donation for a set amount. Make sure you designate whether you want your donation to be applied to OSCSF or to general Unity finances.
Send an email to unityval@riousa.com stating that you wish to pledge a certain amount, possibly from your government stimulus check to the OSCSF or to general Unity finances. Give your phone number so Géna can contact you to arrange how and when you wish to donate.
You can write a letter stating you wish to join our Simple Giving Fund to contribute a set amount (state the amount) on a regular basis (state how often) with your bank account routing and account number. Just designate what portion should be used for OSCSF or general Unity finances. Géna, our Office Administrator, opens all our mail in private. So, it is safe to include your account information in a letter, but not in an email.
IF YOU NEED MONETARY ASSISTANCE
To request monetary help, you can write a letter or an email (unityval@riousa.com) directed to the Ministerial Team. Please include the following information:
1. Your name, mailing address, phone number, and email address.
2. Your association with Unity of the Valley.
3. Name of reference at Unity of the Valley (someone who knows you).
4. Brief description of your financial need.
5. How much you are requesting.
6. Do you think your financial needs will require monthly support?
Requests for monetary help will be reviewed by our Ministerial Team. If a request is approved, the amount granted will be dependent on how many requests we receive and how much money is available in the OSCSF.
Thank you all for being an integral part of our loving and supportive community.
---
Facebook Users: Did you know that you can help spread the word about Unity of the Valley and its events?  By Liking the Facebook page and then clicking "Like" or "Share" on individual posts, you can let Facebook know that these posts are important and make sure that the posts are seen by MANY more people.  Please take a moment now to Like the page (if you haven't already) and share a Unity post with your friends.  
Unity's Facebook page is at:
 https://www.facebook.com/unityofthevalley 
Subscribe to our YouTube channel at https://www.youtube.com/channel/UCqUL3d7-JjO_45Bo3vLfrWQ