SUNDAY SERVICE UPDATE: We stream an uninterrupted broadcast from Unity. You can join us and many other friends of Unity live at 10:30 a.m. each Sunday at https://www.facebook.com/unityofthevalley (you don't have to be a Facebook member). Other links and news are posted after the message.
FACING DEATH'S ILLUSION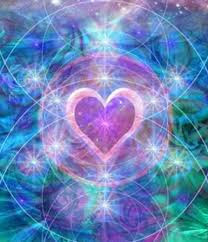 A message from Jon West
In her song "Both Sides Now," Joni Mitchell wrote:
I've looked at life from both sides now,
from up and down, and still somehow
it's life's illusions I recall.
I really don't know life at all.
This to me describes much of what the so-called spiritual path is all about: to find a way through life's illusions so that by the end of our time on earth (and hopefully well before then) we have learned to see the higher reality and how we fit into it.
Speaking of coming to an end, I have been touched by the loving messages people have sent after hearing that my mother had a paralyzing stroke. Since she is also in fourth stage cancer, the result is that she is now receiving hospice care at home. Although only able to speak a word or two, she is very much conscious and appreciating visits from family members. I am about to make my second trip down to Medford to visit with her, this time with Donna and Ginger Bear.
If you want to see the limits of scientific understanding collide with the wonder of the human soul, I suggest spending time around people going through the stages of dying. At a certain point, there is no medical treatment that can stop us from leaving the body when we're ready to go. There is no pill to give us the courage, wisdom, and love that allow us to make our final peace with the world and graciously let go. Ready or not, we all come to that final (or perhaps not so final) jumping off point into the great unknown.
It seems as if my mom is ready to go. I got word today that she is enthusiastically working on her obituary with the help of her devoted husband Steve. That's my mother in a nutshell–always enthusiastic about something! (If you don't know the etymology of that wonderful word "enthusiasm," I suggest taking a moment to look it up.)
Of course, it's the loved ones who remain in the world who so often aren't ready for the space that death leaves behind. I certainly agree with those who say it's better not to bottle up our feelings. Instead, we ought to allow ourselves some time and space to grieve and heal. This is not to say that grieving is a cure-all, as some people get caught up in a chronic cycle of grief that darkens their lives for years.
In Unity, we take heed of spiritual teachers of various traditions who encourage us to look at life through a spiritual lens. This includes seeing each other not as physical entities that will come to an end but as spiritual entities grounded in the eternal Consciousness underlying all creation. This awareness brings with it a deep appreciation for the natural cycle of life that allows all beings to move onward in their journey of inner growth and awakening.
So let us feel and release whatever feelings need to be released...as we also keep opening our hearts and minds to the divine reality we are part of. Practicing the art of "spiritual seeing," we can learn to be in the world without getting caught up in its drama. And when we come to our final days on this earth, we will be joyfully free of life's illusions instead of being limited by them.
In oneness,
Jon
*************
A Note from Our Music Director, Laura DuBois
For the past four years, Classic Pianos of Portland has generously loaned UV the Yamaha piano in our sanctuary, under the condition that we allow Oregon Music Teachers Association (OMTA) to hold their events there at no charge. This has been a happy partnership, and we've all benefited tremendously from having that glorious instrument at our disposal.
Unfortunately, due to the pandemic, Classic Pianos can no longer loan us the piano. However, they offered to sell the instrument at a deeply discounted price, with a payment plan of four years with no interest.
Even though times are hard, I am delighted to let you know that private donors have stepped forward and committed to monthly payments in order to purchase the piano for UV. Once the pandemic has passed and the economy improves, we will be hosting fundraising concerts. In the meantime, if you'd like to make a tax-deductible donation towards the piano, you can mail in a check to Unity of the Valley, and designate that it's for the piano fund. Thank you!
**********************
Your Prayer Team is Here for You!
Do you have a prayer request? Email Rev. Inge Tarantola your name and prayer request at ingetar@pacinfo.com.
**********************
Unity of the Valley's July 5th Music Release can be found at: https://www.facebook.com/unityofthevalley/videos/593605638230170/
Unity of the Valley's Youth & Family's Step-Up video is at:
https://www.facebook.com/unityofthevalley/videos/256344412318519/
We also post Unity videos when possible at: https://www.youtube.com/channel/UCqUL3d7-JjO_45Bo3vLfrWQ/videos
A special Facebook page has been created where we can share inspiration, support, and good humor with each other. It's also a place where church members can ask questions, get answers and seek help if needed. This chat site can be found at https://www.facebook.com/groups/647495692703038/ It's a closed group, not open to the public, so to participate please request membership, an easy process.
***************************
OUR SPIRITUAL COMMUNITY SUPPORT FUND
The Unity Board has approved the creation of Our Spiritual Community Support Fund. This fund was inspired by a Unity member who offered her government stimulus funds to assist individuals in our spiritual community who need it most.
WAYS YOU CAN CONTRIBUTE FINANCIALLY
Send a check to Unity of the Valley, 3912 Dillard Rd., Eugene, OR 97405 with a note designating if it's for OSCSF or general Unity finances.
Send a donation through PayPal using the yellow DONATE button on the home page of our website: unityofthevalley.org. This can be a one-time donation, repeated as often as you wish for different amounts, or a monthly recurring donation for a set amount. Make sure you designate whether you want your donation to be applied to OSCSF or to general Unity finances.
Send an email to unityval@riousa.com stating that you wish to pledge a certain amount, possibly from your government stimulus check to the OSCSF or to general Unity finances. Give your phone number so Géna can contact you to arrange how and when you wish to donate.
You can write a letter stating you wish to join our Simple Giving Fund to contribute a set amount (state the amount) on a regular basis (state how often) with your bank account routing and account number. Just designate what portion should be used for OSCSF or general Unity finances. Géna, our Office Administrator, opens all our mail in private. So, it is safe to include your account information in a letter, but not in an email.
IF YOU NEED MONETARY ASSISTANCE
To request monetary help, you can write a letter or an email (unityval@riousa.com) directed to the Ministerial Team. Please include the following information:
1. Your name and contact info.
2. Your association with Unity of the Valley.
3. Name of reference at Unity of the Valley (someone who knows you).
4. Brief description of your financial need.
5. How much you are requesting.
6. Do you think your financial needs will require monthly support?
Requests for monetary help will be reviewed by our Ministerial Team. If a request is approved, the amount granted will be dependent on how many requests we receive and how much money is available in the OSCSF.
Thank you all for being an integral part of our loving and supportive
---
Facebook Users: Did you know that you can help spread the word about Unity of the Valley and its events?  By Liking the Facebook page and then clicking "Like" or "Share" on individual posts, you can let Facebook know that these posts are important and make sure that the posts are seen by MANY more people.  Please take a moment now to Like the page (if you haven't already) and share a Unity post with your friends.  
Unity's Facebook page is at:
 https://www.facebook.com/unityofthevalley 
Subscribe to our YouTube channel at https://www.youtube.com/channel/UCqUL3d7-JjO_45Bo3vLfrWQ